Simply handing over business cards to people is not going to invite potential leads. Whether you are fishing new clients, trying to boost brand awareness or working hard to attract new partners and investors, treat your business cards in the most courteous way. Business cards are the reflection of your business, don't take it for granted.  Here are rules & etiquette that everyone should follow while handing over business cards
Keep Business Cards on Hands
Opportunities don't knock the door before arriving, they just arrive. Always leave office or home having a few business cards kept in official folder. You will sound unprofessional if you would give your contact details by word of mouth or asking other person to write on the piece of paper or save in his phone book. Other disadvantage is that people tend to forget numbers after saving in phone book or they hardly take an effort to go through pile of papers stored in locker.  Be contact ready if you want to retain a new connection for a longer period of time.
Make sure your business card is presentable
Make sure that your business card is not crushed or dirty in any way. This creates a bad impression. Keep your cards gently to look neat and clean.  Bring copies of your business card in a holder or any container that can protect the cards from wear and tear.  Keeping business cards in pockets or wallet is not really nice for them to be in well off condition. Also make sure that you are not changing your contact details now and then and then crossing off old contact numbers & writing the new ones in your business cards.
Elaborate details of your work while handing over business cards
Handing a business card is like inviting a potential candidate for your business, but he/she only gets converted into lead if you will support your business card hand over with details about your company operations, like what are your services, who are the existing clients. What's your approach about your business. The benefits other person can get out of your business. What's the idea behind company logo, name & tagline.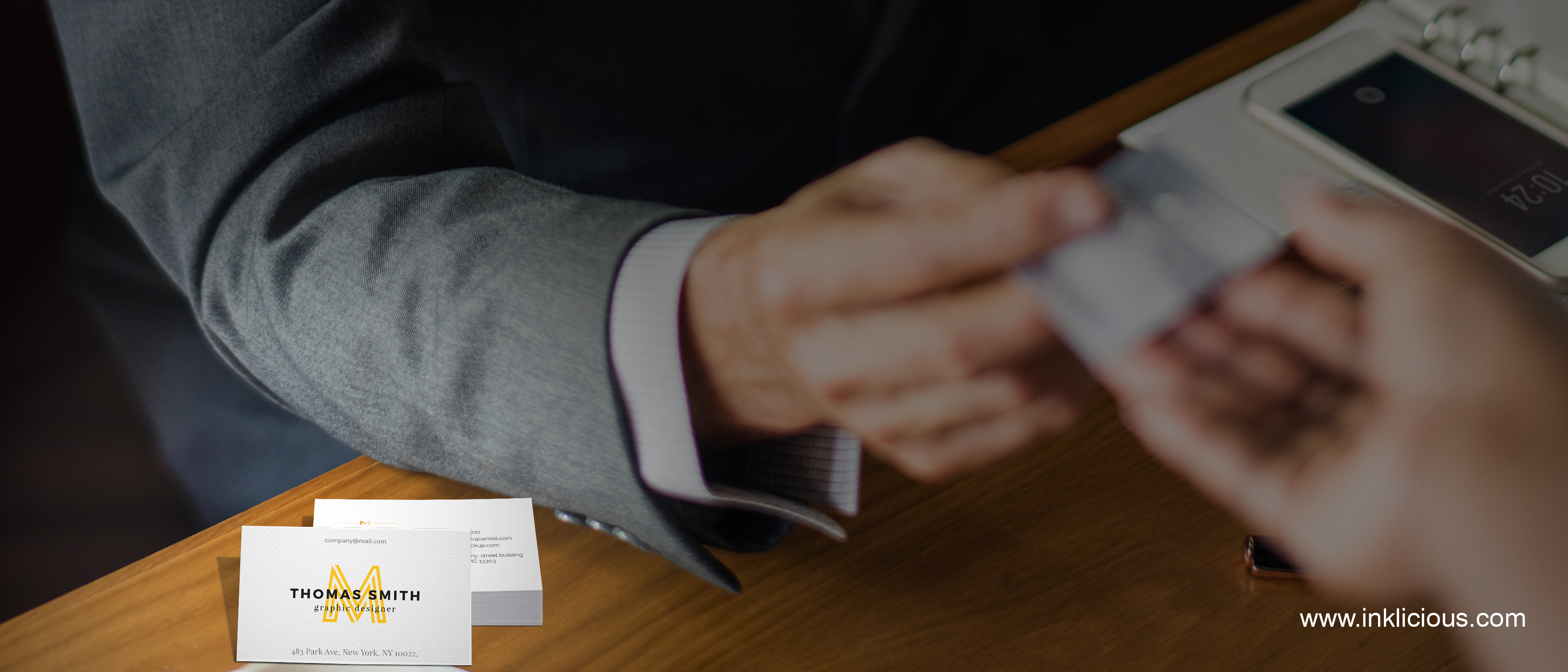 Hand over business card whenever asked
Don't be too aggressive to hand over your business card. Be patient and give whenever asked for it. It is obvious a person would ask for the business card if he/she is impressed with your business details & seeking a bundle of benefits out of your business. In case not asked, you may give your business card at the end of the conversation.
Exchange business cards with courtesy
When you receive or give a business card, use your right hand, or both the hands. Receive the business card the way it was presented to you. If the person in front of you is using both the hands, receive it with your both hands. Hand over the business card facing the person receiving it.  In some countries there might be a certain rule or practice to exchange cards. So, make sure you understand the right way before meeting people in different region, state or country; otherwise your gesture can be considered as huge insult for the receiver.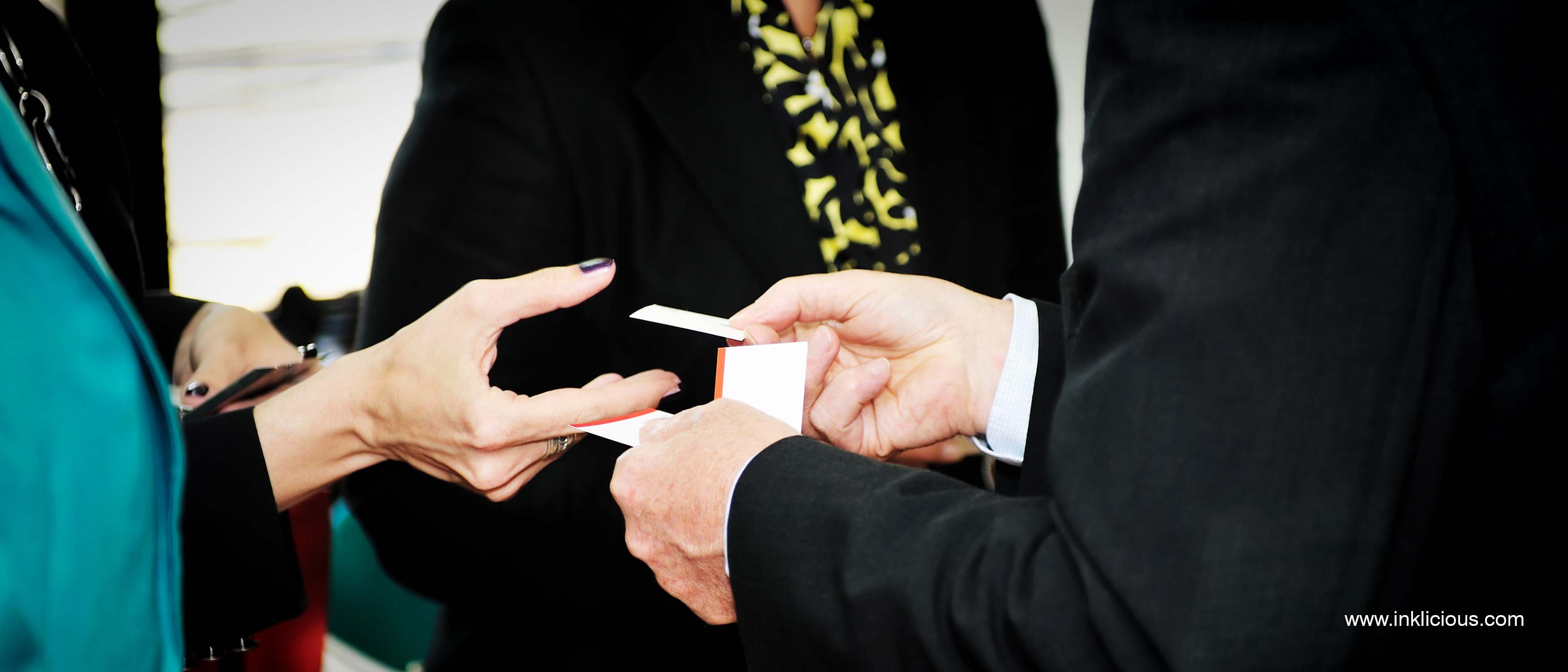 Consider follow up
 Don't put the business cards at the back of your diary, or into your lockers locked for years. Instead, put them somewhere you can easily access. Never collect a card if you don't know you will never contact that person. Don't you think it's merely a time waste and efforts on both the ends, if nobody is interested to capitalize the first meet? Instead you must send your company brochures, regular update about your products & services to the person of whom you have asked for account.
Last but not least, always dress with finesse and offer a remarkable handshake. The basic rules of giving and receiving a business card are must follow to leave good impression of your business and you on the prospective.